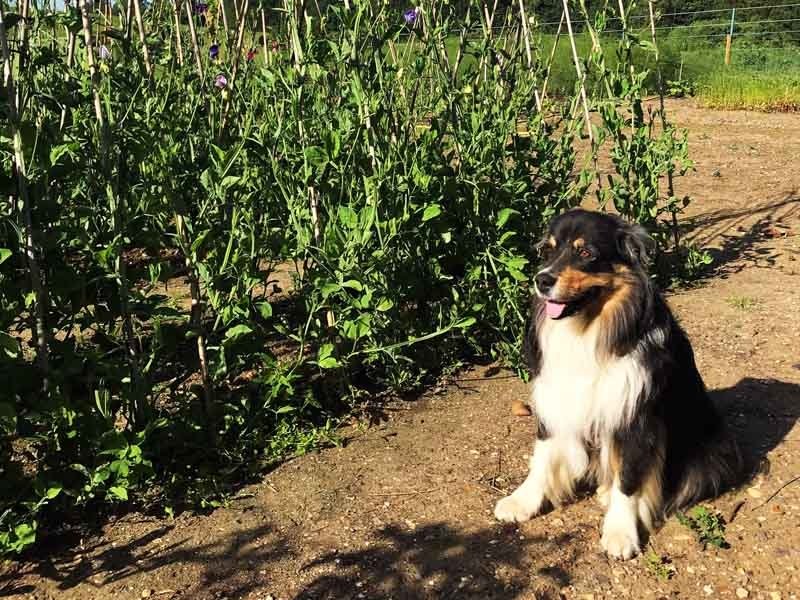 After a lengthy period of blogging silence and in response to continued hectoring from Olivia, my daughter, (certainly my most avid and quite likely my only follower) I have been galvanised into putting finger to keyboard once again. Since my last post I have been keeping busy down at my allotment during what has been a good gardening season. The recent deluges were much needed and will hopefully help avoid the hose pipe restrictions that were otherwise looking very likely.
My beloved sweet peas are now going full steam and I cut my decent sized first bunch this morning. They are now on the Customer Service Desk at the garden centre at Woburn Sands. Here are some recent photos - Holly does not attempt to hide how boring she finds all the happenings in the allotment- she waits impatiently by the gate, eager to go home or even better, go chasing squirrels.
The eagle eyed will be able to spot my solar powered radio. Non - stop cricket commentary, what's not to like? Apart from an improvement in England's performance. And the CD's, although rather unsightly, are there to try and deter the pigeons who are rather partial to the sweet pea flowers – on reflection I might trade Holly in for a cat.
I will be down at the allotment again at the weekend (with a sun hat) – I will post an update next week, I promise (Olivia).