Saturday 12th November to 24th December
PLEASE BE AWARE, TICKETS ARE CURRENTLY ONLY AVAILABLE FOR OUR WOBURN SANDS AND WILLINGTON STORES.

See what's in store for our NEW 2022 experience:

On arrival at the North Pole, you'll be greeted by Snowball Sammy who will tell you all about the polar bears from the North Pole, and their pen pal penguin friends from the South Pole. There will be time for fun and games with our playful elf before it's off to make reindeer food with Reindeer Ronnie.
Then it's time to see the big man himself... you will have individual family time with Santa in his cosy living room and one of his elves will capture the perfect festive photo. Santa will gift a storybook exclusive to Frosts Grotto for the whole family to enjoy! Children will be able to choose a toy from our large selection in the Toy Workshop.
Then onto Mrs Christmas' Kitchen where the little ones will be able to decorate their very own gingerbread biscuit*. Our team of elves will entertain you and get everyone in the festive mood with lots of singing and dancing!
Your family will leave the experience with a special bamboo Christmas Eve cookie plate for you to treasure for years to come.
This years' experience lasts around 45 minutes
*We will endeavour to have an alternative biscuit or an alternative activity available for any children who suffer with allergies. Please provide allergy information at point of booking.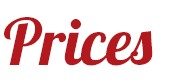 Once again we are offering family tickets to make the booking process a little simpler for everyone.
1 Child & 1 Adult = £25.50
2 Children & 2 Adults = £47.50
3 Children & 2 Adults = £64.50
4 Children & 2 Adults = £81.50
Additional Adults = £4.50
Additional Child = £17.50
Additional Babies = £6.99

Please Note - Tickets are now on sale for Woburn Sands & Willington stores.