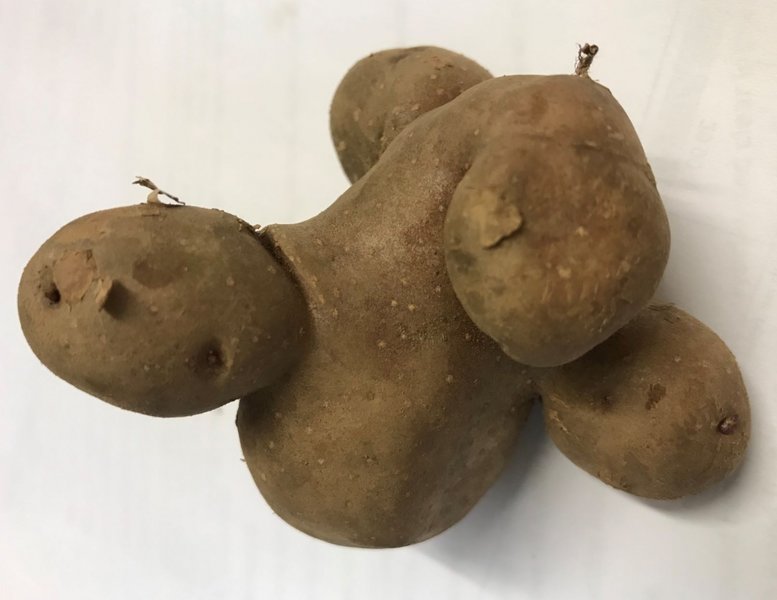 Sitting in the greenhouse beside my sweet peas are three varieties of seed potato, minding their own business and quietly chitting away.

Rocket (a first early), Cara (main crop) and my new personal favourite - Pink Fir Apple.

These last beauties were a personal recommendation last year from one of my closest chums, Stephen F***l, who has otherwise acquired a well deserved reputation for talking constant and complete nonsense. I have kept his identity secret to avoid the cost of what might otherwise be expensive legal action. Last year however, and for the first time ever, he delivered a moment of complete genius - by suggesting that I grow Pink Fir Apple. Although initially sceptical, due to Stephen's track record, I have become a complete convert and this year I am growing four times the quantity of this particular main crop variety. They clean easily and as an added bonus will keep the children amused for hours - they look like the balloons produced by the entertainer you get in for the littl'uns birthday party. But most importantly they taste utterly delicious. Best eaten skins on after a gentle simmer, by others. Something else to look forward to in the summer.