Garden Tools
Ensure that your garden always looks its best with our handy garden tool range! With a huge selection within our Frosts Garden Centres from the best brands available, you'll have everything you need for pruning to digging.

Garden tools must haves
Must haves for every gardener:
Hand tools: From brooms, rakes, shovels, pruning shears and wheelbarrows. Maintain you lawn at its best with a grass shear, grass trimmer or spreader to sprinkle manure.
Electric garden tools: Electric tools make work in the garden just a bit more enjoyable. It can still be hard work, but you're done much faster! From electric lawn mowers to lawn trimmers, electric pruning shears to high-pressure cleaners.
Watering: From the spring, but especially in the summer, it is extremely important to water your garden so that everything in the garden keeps growing and blooming. Bedding plants (annual plants), the lawn and bamboo especially need extra water almost every day during warm periods. In Frosts garden centre you will find everything from complete automatic watering systems to separate garden hoses and tap fittings. Be well informed by one of our Frosts specialists.
Pruning tools: For trickier jobs there's a huge variety of more specialist tools in our garden centre. We have hoes to suit every purpose, whether it's earthing up potatoes or more delicate weeding; and our range of rakes make short work of levelling seedbeds, collecting autumn leaves or clearing up debris.
Plant containers: Almost all plant containers and flower pots are weather and frost resistant and therefore suitable for both indoors and outdoors.
Your tools are your best friends in the garden. Keeping your tools razor-sharp is key to efficient working. Also get your garden tools in good shape before storing them away for the winter.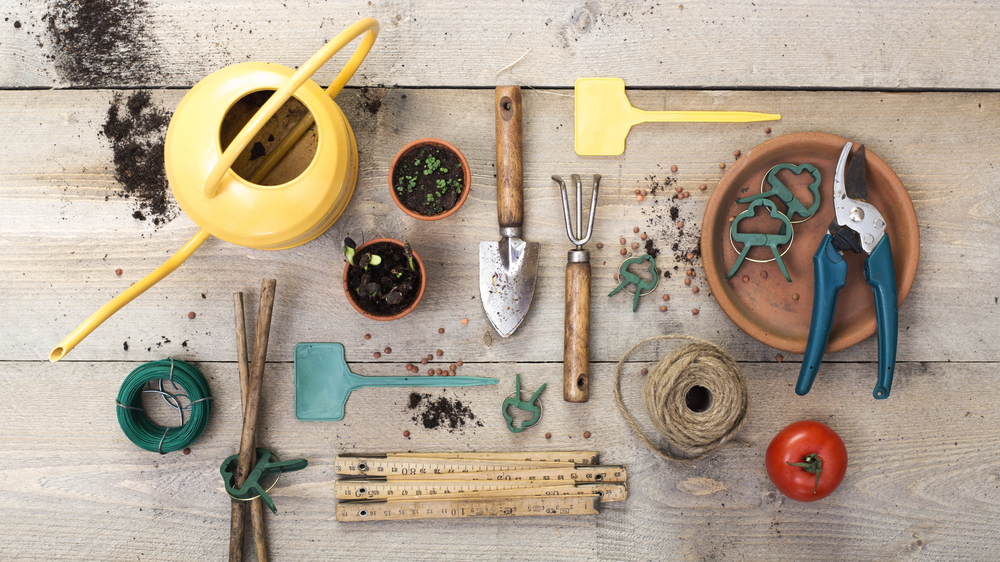 Please ask any colleague in our Frosts Garden Centres for more information and advice about the range of hand tools we have in stock. Our garden centres are located in Woburn Sands, Willington, Millets Farm and Brampton. We hope to see you soon!